Melbourne in 'limbo' amid coronavirus outbreak
Blau Medical News
Australian officials were considering tighter restrictions in the country's second-biggest city as hundreds more coronavirus cases were recorded despite more than three weeks in lockdown.
As greater Melbourne passed the halfway point of a lockdown initially intended to last six weeks, Premier Daniel Andrews said the state would be stuck in "limbo" unless it could cut the infection rate.
"We've stopped it from getting completely out of control… but we haven't been able to suppress it sufficiently," Mr Andrews told media in Melbourne.
Without a drop in infections, there was an "absolute certainty" any rollback of restrictions would see virus cases spiral out of control, he said.
"It's almost impossible for us to see businesses recover and survive unless and until we get these numbers down."
Victoria state – of which Melbourne is the capital – reported over 600 cases and eight deaths today, a drop after recording the nation's highest daily toll yesterday with 18 deaths and 723 cases.
Half of the new deaths were connected to aged care homes in the city.

 
---
---
The state's top health official said any increase in restrictions had "really significant consequences" but admitted tougher rules were now being considered, including a strict lockdown and widespread business closures successfully used in neighbouring New Zealand.
New Zealand has not recorded a locally transmitted case from an unknown source in over 90 days and only 22 deaths in a population of five million.
Australia's cases ticked toward 17,000, recording 196 deaths in a population of 25 million.
Virus wreaks economic havoc as global cases top 17 million

            

The scale of economic devastation from the pandemic was laid bare as Western economies recorded historic slumps, just as resurgent caseloads forced many countries into new trade-offs between health and financial stability. 
Six months after the World Health Organization declared a global emergency, the novel coronavirus has infected more than 17 million people worldwide. 
The WHO warned yesterday that young people are "not invincible" and were helping to drive resurgences in many places that had largely curbed the disease. 
Covid-19 has killed more than 668,000 people and is forcing governments into a persistent balancing act between saving lives and preventing economic devastation. 
The US counted 1,379 new deaths in the 24 hours before 1.30am Irish time, plus another 72,238 new infections.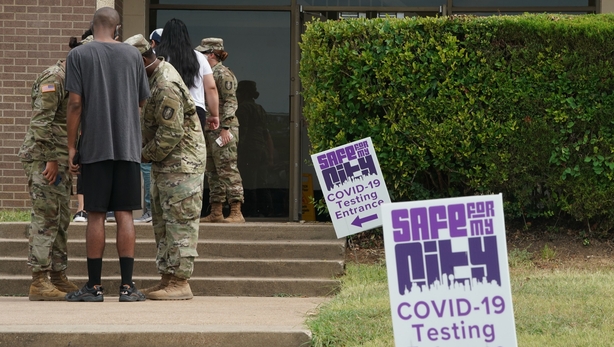 A former US presidential candidate and supporter of President Donald Trump has died after contracting Covid-19. 
Hermann Cain, 74, learned of his diagnosis on 29 June, nine days after attending a Trump rally in Tulsa, Oklahoma. 
Just before announcing his diagnosis on 2 July, Mr Cain posted support for not mandating masks at a 4 July event at Mount Rushmore in South Dakota that Mr Trump was planning to attend. 
"Masks will not be mandatory for the event, which will be attended by President Trump. PEOPLE ARE FED UP!" he tweeted. 
In Japan, Tokyo's governor called for restaurants, bars and karaoke parlours to shut earlier as the capital reported a record number of new infections.
Sweden, whose controversial softer approach to curbing coronavirus has received worldwide attention, said it would encourage people to keep working from home into next year where possible, as the country passed 80,000 recorded cases.
The British government has reimposed some coronavirus restrictions in parts of northern England in response to an increasing rate of transmission.
Health authorities said the rapid spread of the infection was largely due to a failure to observe social distancing.
And Mexico became the world's third hardest-hit country in terms of deaths as it notched more than 46,000 fatalities, according to a tally maintained by AFP.
Iceland has recorded its first hospitalisation since mid-May, as well as 31 new cases, forcing the government to reimpose social distancing and masks, and limit the size of gatherings to 100. 
Hong Kong, which was also initially lauded for its coronavirus response, is struggling to balance fears of a third wave among its 7.5 million residents, which authorities fear could cripple the healthcare system, against anger at new restrictions.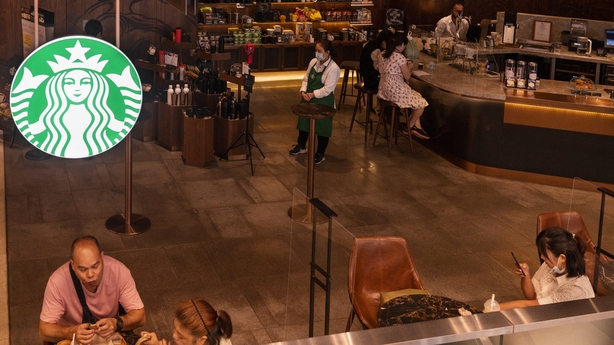 Just a day after restaurants were banned from serving customers indoors, the decision was reversed following a torrent of online criticism over images of mostly blue-collar workers forced to eat on pavements and in parks – and even inside public toilets to escape a torrential downpour.
South Africa faces a similar dilemma and pushed back its nighttime curfew by an hour to 10pm to help the devastated restaurant sector, despite a recent surge in cases. 
The EU meanwhile carried out its fortnightly update to its list of safe countries. US travellers are still barred and Algeria was removed after a spike in cases.
The safe list currently consists of Australia, Canada, Georgia, Japan, Morocco, New Zealand, Rwanda, South Korea, Thailand, Tunisia and Uruguay – and would also include China if Beijing reciprocated.
Vietnam confirms first Covid-19 death
Vietnam confirmed its first coronavirus fatality, state media reported, after the death of an elderly man who had tested positive in Danang, the city where the virus re-emerged in the country last week.
Vietnam is battling a new outbreak of the virus following months of successful countermeasures which saw the country keep its coronavirus tally to just a few hundred cases
The man, 70, died early today, state media said.
Authorities also reported 45 new coronavirus cases, marking the biggest daily jump in the country, bringing the total cases in the country to 509.
Vietnam had until today been the only nation with a large population not to have suffered fatalities from the coronavirus pandemic. It reported its first case in late January. 
India's coronavirus cases rise by a daily record of 55,078
India reported another record surge in daily Covid-19 cases, taking the total to 1.64 million, as the government further eases virus curbs in a bid to resuscitate the economy, while also trying to increase testing.
Infections jumped by 55,078 in the past 24 hours, while the death toll rose by 779 to 35,747, the Ministry of Health and Family Welfare said on its website.
The ministry also said it aimed to raise the country's capacity to 1 million coronavirus tests per day in the medium term, from a record 600,000 today.
The federal government this week announced the reopening of yoga institutes and gymnasiums, and removed restrictions on the movement of people and goods.
Fiji records first Covid-19 death
Fiji announced its first coronavirus death, but health officials assured people in the Pacific island nation that it was not the precursor to a major outbreak.
Health Minister Ifereimi Waqainabete said the victim was a 66-year-old man who tested positive after returning from India, where he had undergone surgery for a long-standing heart condition.
"Sadly, despite the best efforts of our health-care professionals, this gentleman passed away yesterday in the isolation ward at Lautoka hospital due to complications from Covid-19," Mr Waqainabete told reporters.
He said the man was one of nine active cases who had been held in quarantine since they were repatriated from India on 1 July.
Before then, Fiji had enjoyed a spell of four weeks virus-free, after the 18 cases it had previously recorded all recovered.
Fiji and other Pacific island nations were initially seen as among the world's most vulnerable to the virus because of under-resourced health infrastructure and high rates of health conditions such as diabetes and heart disease.
However, nations in the region acted swiftly and made the costly decision to seal borders, shutting down the tourism trade that powered their economies in order to protect their populations.
Mr Waqainabete said the dead man, and the other eight cases among the group from India, had "zero interaction" with Fiji's general population.
"In many other countries, news of the first death due to the virus has signalled an intensifying of the outbreak," he said.