RTÉ Investigates: The future of healthcare
Blau Medical News
It's a busy afternoon for Dr Colin Doherty, a consultant in neurology at St James's Hospital, as he takes his outpatient clinics. Emilie Mason describes her son's epileptic seizures.

He asks Emilie questions at various stages of the consultation, about her 12-year-old son, Oisín.
Emilie responds – not from across the desk in a doctor's clinic, but from the back garden of her home.
A sign saying, "Video Consultation Clinic", hangs on the door of Dr Doherty's office.
Covid-19 means that St James's Hospital is using video consultations – also referred to as 'telemedicine', 'telehealth' or 'virtual clinics' – in its outpatients to a much greater extent than before.
And the more frequent use of telemedicine has coincided with a significant drop in the number of outpatient attendances conducted on-site at St James's Hospital. This fell by one-third from the first half of 2019 to the same period this year, data supplied to RTÉ Investigates illustrates.
From January to May of this year, there were 81,981 outpatient attendances conducted on-site at St James's, compared with 120,601 for the comparable period last year.
This visualisation shows how the number of outpatients who physically attended the hospital fell during the Covid-19 pandemic, beginning around March 2020.
Outpatient clinics involve a range of medical specialities, including oncology, neurology, orthopaedics, dermatology and respiratory medicine.
According to staff at the hospital, several factors explain the decrease in outpatient numbers.
"Outpatient services have been pushed back by us and pushed back by patients not wishing to attend hospital," says Dr Barry O'Connell, Medical Director and consultant respiratory physician at St James's Hospital.
"Probably in some outpatient services, we're managing virtually 50-60% of what we normally do."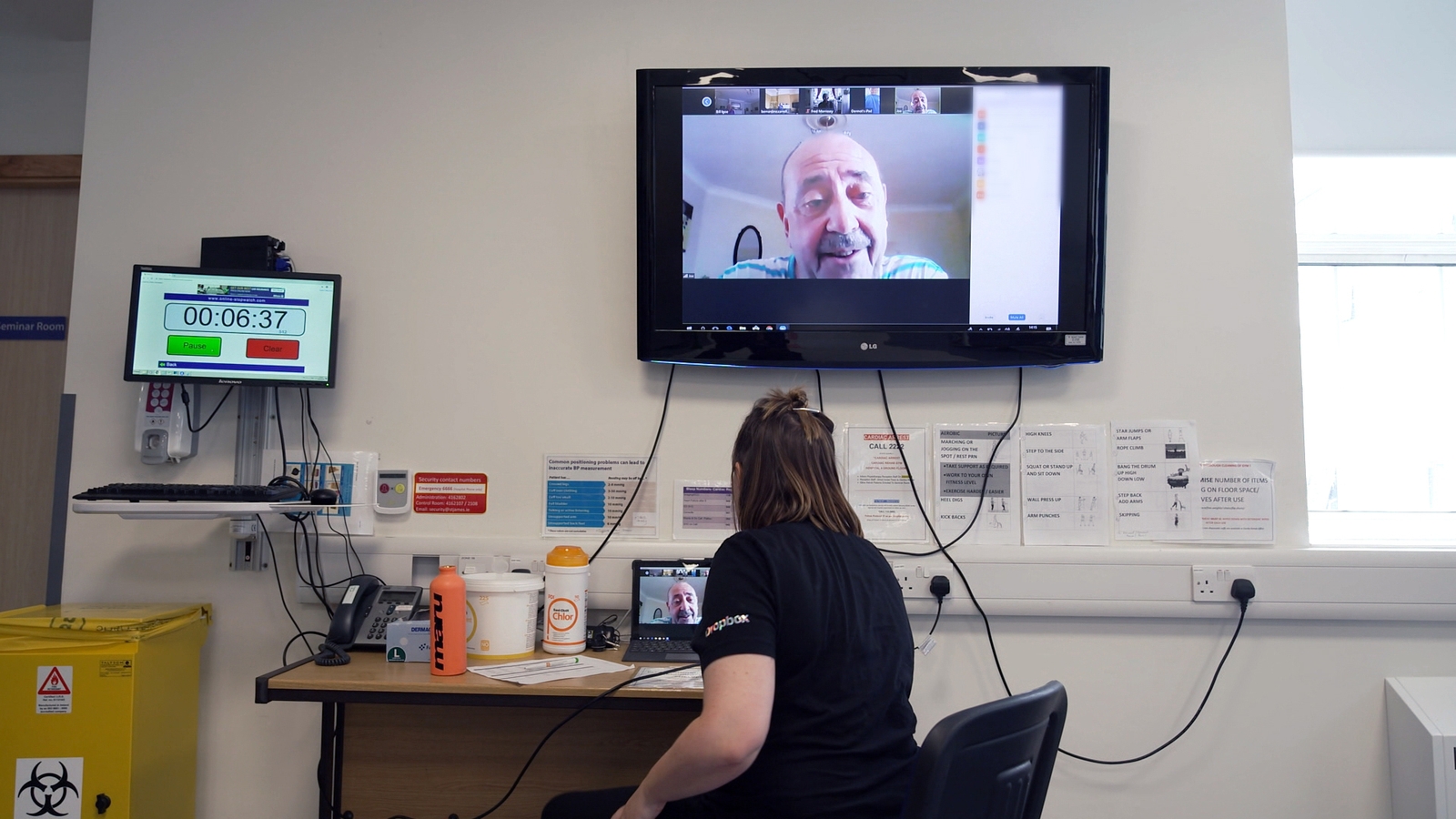 An example of telemedicine in use on a ward at St James's
'We have to change the way we do outpatients'
Because of Covid-19 the hospital limited, where possible, the numbers of people present on-site at St James's. The requirements relating to social distancing also mean that its capacity to treat outpatients is reduced.

"Based on current regulations and guidelines from the HSE, there will be a two-metre diameter around every waiting space," says Niall McElwee, director of capital projects at St James's.
"That means we have got to change the way we do all our outpatients and change the number of people who come in for their clinics."
Virtual clinics
As the pandemic took hold, the hospital increasingly relied on telemedicine to consult outpatients, and to reduce the number of people physically on-site.

The graphic above shows the weekly number of all outpatients (regardless of attendance type) for the first six months of 2019 and, separately, for 2020. It also shows the weekly number of outpatient consultations conducted on-site for both periods. (As well as on-site and telemedicine, the third consultation type is called "outreach," which refers to patients treated off-site, including those treated at home.
For all outpatient attendance types – that is, on-site, telemedicine and outreach combined–there was a year-on-year fall of 18% from the first half of 2019 to the first half of 2020, from 131,855 to 108,424 in 2020. The on-site attendances dropped considerably from March this year onwards, as Covid-19 restrictions came into effect. However, because of the more frequent use of telemedicine, the fall in overall outpatient numbers was not as acute as it otherwise might have been.
Telemedicine
Telemedicine was used at St James's in 2019 to a limited extent, but it became more common during the pandemic.
On average in 2019, telemedicine made up around 7% of the weekly number of all outpatient attendance types. Put another way: in an average week in 2019, 415 out of around 6,220 attendances were conducted via telemedicine.
The vast majority (92%) of all outpatient attendances in 2019 were conducted on-site, with outreach accounting for just 2% of attendances.
From mid-March 2020 onwards, telemedicine accounted for a much larger share of all weekly attendances, going from 10% for the week beginning 9 March, to 62% for the week starting 30 March.
Out of 3,640 attendances that week, 2,239 were conducted through telemedicine, making it the busiest week in outpatients for telemedicine for the first six months of this year.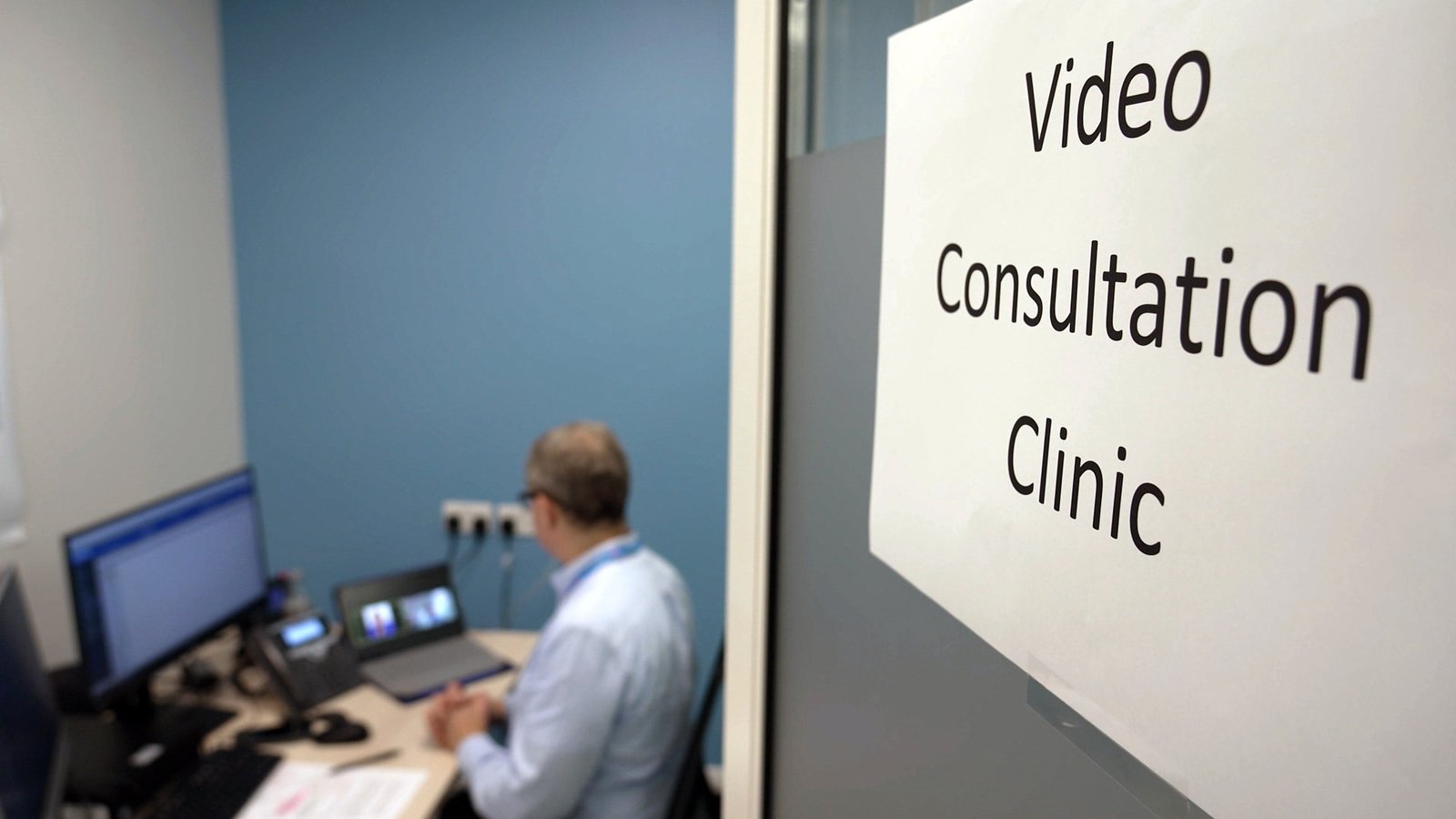 Video Consultation Clinics have been commonplace at St James's Hospital
'They don't have to wait around'
Dr Parthiban Nadarajan, consultant in respiratory medicine at St James's, said that in his field, telehealth was useful for some patients. He gave the example of pulmonary rehabilitation, which is an exercise and education programme for patients with chronic breathing difficulties.
"That's a big plus for telehealth," he says. "We used to bring those patients in to do the pulmonary rehab, and now we find that they can do it from their living room, provided they have a laptop or a phone. And it's just beautiful. They don't have to travel or wait around."
However, Dr Nadarajan warned that telehealth has its limitations. "I'd be very wary of saying it's definitely the way forward," he says.
"There are still patients that I have been talking to on the phone who need to come in and be seen. I nearly have to negotiate with them because they are so concerned about the virus. You can't do everything by telehealth."
'We give bad news in person'
Dr Barry O'Connell agrees that telehealth is not appropriate in all circumstances.

"Bad news, we normally like to give to somebody in person," he says. "You can gauge their response, you can assess the body language, the degree of anxiety."
"There are supports from our nursing team. We should be able to bring people in and have a cup of tea with them, and enable them to get beyond the shock to the practical details of where they go next. I don't know if that works for telehealth. I suspect not."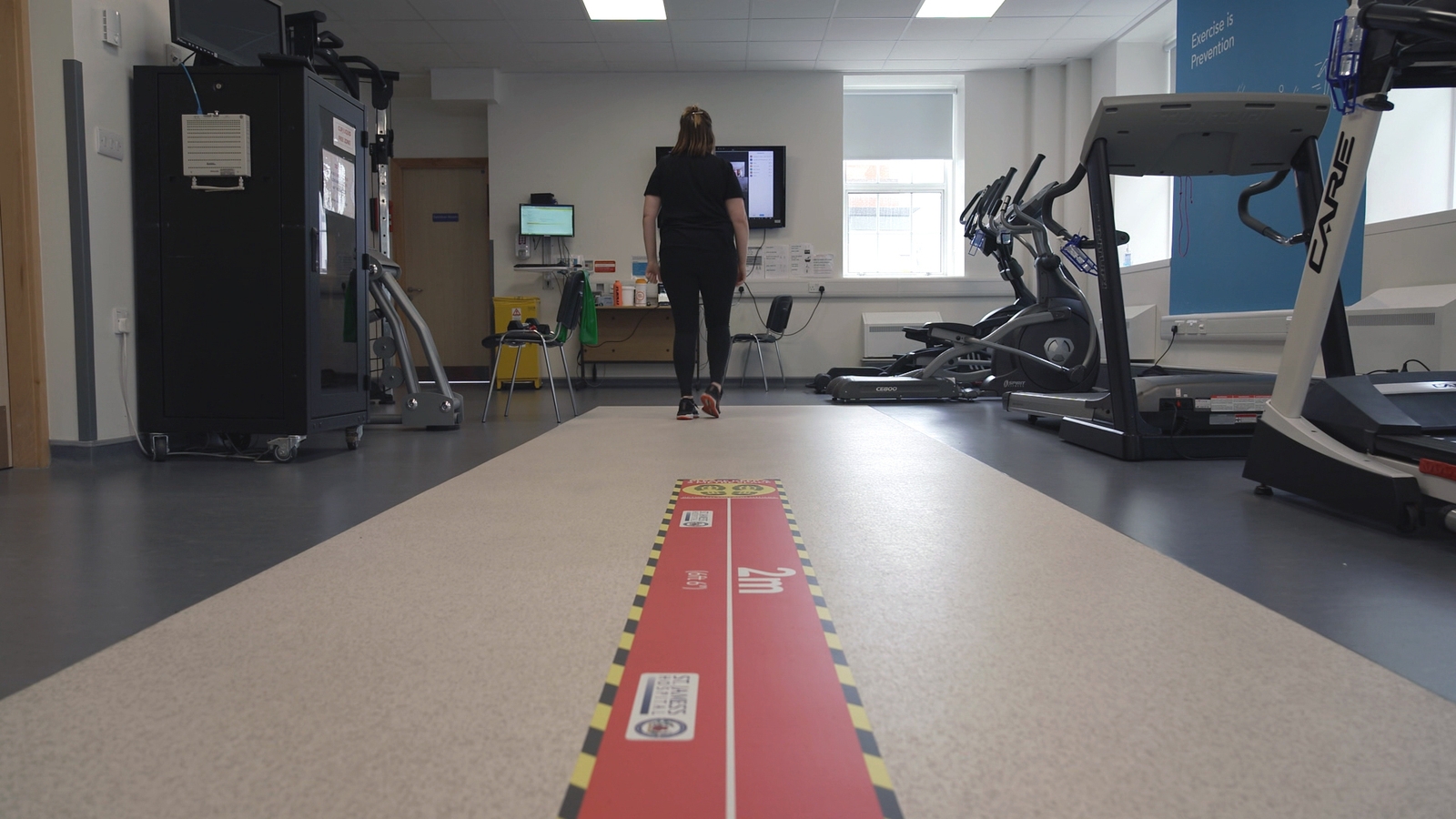 'We have to reduce the footprint at the hospital'
According to Dr Doherty, in some medical specialities, up to 90% of the care was delivered through telehealth during the pandemic.
"We switched to telehealth immediately," he tells RTÉ Investigates. "We are, for the foreseeable future, going to have to reduce the footprint at the hospital."
Dr Doherty said that telehealth is more suitable for some specialities than others. "Orthopaedic surgeons need to see the broken bones and that sort of stuff," he said.
But he said that some conditions are particularly suitable for telehealth.
"Epilepsy is a chronic condition. It is characterised by people having intermittent seizures. We never see patients having seizures in front of us, so it's always the story – what happened and having a witness description of the seizure. That obviously predisposes itself to telehealth," says Dr Doherty.
"For a lot of chronic diseases, 50-70% of the future of medicine could be telehealth. That's a very strong prediction of mine," says Dr Doherty.
'It frees things up'
Meanwhile, after finishing her video consultation with Dr Doherty, Emilie talks about her experience of the virtual clinic.
"It's a good way of doing things," she says. "It frees things up and means that people can feel safe. They're in their own homes and can talk to their clinician. You're not worried about Covid-19."
"For Oisín to go out in public – he's autistic as well as having epilepsy – and to have to mingle with people, it's nearly impossible," she says.
"So if I'm honest, this telemedicine is a really good idea. It makes life an awful lot easier."
RTÉ Investigates: Inside Ireland's Covid Battle
RTÉ Investigates: Covid – Future Health Care will be broadcast on Wednesday 22 July on RTÉ One at 9.35pm and on RTÉ Player.
'Inside Ireland's Covid Battle' watch now on the RTÉ Player.